I am pleased to include this post at Mama M.s...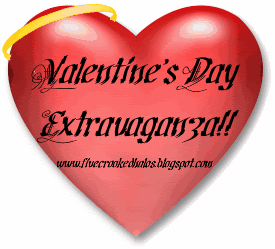 Mama M. asks the questions, we give our answers! Just click on the heart if you'd like to participate, too!


1. What is the one thing your love does for you that you can't live without?
There are so many things John does that it's hard to pick one, but one thing I noticed immediately about John is that he loves to do things for people. He loves to serve. It is his love language. He was taught this principle by his father, who, when he is asked to speak in church, for as long as I've know him, never speaks on any other topic. His father is the best man I know, and I'm so lucky that John has had an example in him.
This was something that was difficult for me to get used to at first. My first husband was away in military service most of our marriage, and when he was home, serving just wasn't his love language. He loved to compliment, which is
my
love language, and as a result, I learned to become independent and do things for myself.
I remember one instance when John and I were just beginning our courtship. I had six children, the youngest of whom was still in a car seat. We were in our car port, about to go on some outing, and before I could make a move to get the 3-year-old girl buckled into her seat in my Yukon XL, he jumped up, like a man 30 years younger than himself (he was 49 at the time), gently placed her in her seat and buckled her in like he'd been doing it all his life. I can't tell you how much this shocked me for some reason. Perhaps I thought he was too old to be climbing in and bending over awkwardly or that he wouldn't know how to buckle a car seat, as they
can
be pretty darn complicated (it recently took my mother 7 minutes to buckle one of my kids in), but I learned then that my life was about to change drastically. I was about to become the object of John's service for the rest of his life.
When I was pregnant with our first child together, he would rub my back every night. He would bring me items from the kitchen I thought I needed, then, when I would change my mind, he would go back and get me something else, lest I burst into tears. Now that I'm pregnant with our fourth child together, guess what? He still rubs my back every night and brings me things from the kitchen that I think I need.
I've finally become used to the way he serves me, and sometimes I feel like a spoiled child because of all he does, but I'm definitely not complaining!
2. When did you know your love was "the one"?
As I've written in the
"About Us"
section of my blog, I knew John was "the one" the first time I saw him. It was on a Sunday, directly before church began and there were few people in the chapel. My mother, my children and I had entered from the right side, as we always did, which was the side closest to the organ which my mother played, and he was sitting alone in a middle pew on the left side. I had never before seen him in church, and my first though was, "I'm going to marry that man." I immediately dismissed the thought as folly, because it had only been 5 weeks since my husband had died, and for all I knew, this man was a married man visiting from the stake, which means that I thought he held a position of leadership in our region and was observing our services. I noticed something about him, though. He had an intense look on his face, as if he was, with great anxiety, anticipating what would be said from the pulpit. He was even leaning forward, as if anxiously waiting to hear the word of God. Along with that expression, however, was a look of sorrow and pain. I couldn't imagine what his pain could be, but it was there. In the following weeks as I learned more about him, more by family members and friends gathering information of their own accord than by my personal communication with him, I learned that he was single, was raised in the same small American Mormon community in Mexico where my grandmother was raised, and that he had just moved to our town from California. As I continued to observe him, I continued to notice this sadness about him, and I thought that if we ever happened to be in the church lobby alone together, that I would ask him why he was so sad. I don't know why I would have felt comfortable asking a complete stranger, for we had not said more than two sentences to each other, such a personal question, but I meant to do it.
When we started dating four months after I first laid eyes on him, I found out the reason for his sadness. He was enduring something few of us will ever have to endure, and I hope to be able to write about it one day. Suffice it to say, he's much better now.
3. Does your love have a special ringtone on your cell?
Honestly, I don't know, but I don't think so.
4. What are you attracted to most in your special someone?
As I said in
THIS
post, I was and still am attracted to John's spirituality. He has the most amazing faith. He kneels in prayer every night, no matter how exhausted he is. He serves everyone with whom he comes in contact endlessly, no matter the sacrifice. He wears himself out serving so much so that my father often worried about his health and was always saying that "John burns the candle at both ends." There is a saying that goes, "Don't waste away. Wear away." John is certainly not wasting away, but wearing away in the Lord's time by serving the his fellow man, thus serving the Lord, and I love him for it.
5. Did you know when/where he/she was going to pop the big question?
I did know when John was going to ask me to marry him. I can't remember how I knew. Maybe we had discussed it in advance. He took me out to dinner at P.F. Chang's and had asked the staff to place flowers on our table in advance. I know the staff participated in some other way, but I can't remember how now. I remember what I wore. It was a knee-length navy blue silk-knit dress with light blue flowers scrolling the bottom, with my favorite hip-length brown polyester blazer over it. I accessorized with a brown apple seed necklace I had purchased in Juarez and chunky brown shoes. I looked awesome, if I do say so myself, and I felt so blessed leaving the restaurant knowing that I would soon be marrying this handsome man who was holding my hand as we walked through the parking lot to his Honda. My mother had instructed me not to wear the polyester blazer, because it reminded her of the 70s and she hated the 70s and she thought that John would not be attracted to me in the polyester blazer. Apparently, it had little to no effect on his desire to marry me. I still have it and it's still my favorite blazer, although once I left it in the trunk of a rental car, and my mother was sorely tempted to leave it there and not tell me I had forgotten it. At the last minute, however, her conscience got the better of her, and she fished it out of the trunk immediately before returning the car, and begrudgingly shoved it in my direction, telling me that I had better be grateful to her for not leaving it in the trunk. Thanks, Mom.You're the best.
Here are clips of John during our first year together...
Mama M., thanks so much for the Valentine's Day prompts from 5 Question Friday. That was so fun reliving those memories! I hope everyone has a wonderful Valentine's Day!