All right, I told you it was coming , so here it is...
MY FIRST BLOGGING CONTEST, EVER!
I'm not sure I know what I'm doing, but, like I said in a previous post, I just wanted to thank all of you for your visits to my blog and your fun comments. They make my day! I also want to see what great ideas all of YOU have that you can share with US! You may be wondering what, exactly, I will be giving away. It's not this......
That's just the colorful background for my announcement. Besides, who among us can play a guitar?
But it could be something like this....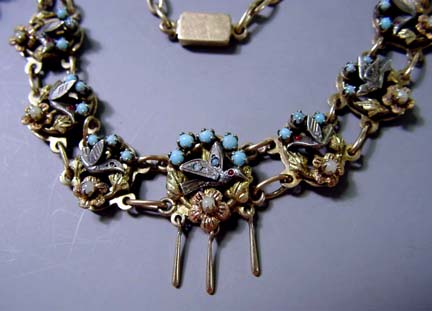 or this...
or even this....
But NOT this...

..I PROMISE!

Here are the rules:

1. Post a blog about a homemaking tip, idea or how-to. Homemaking categories you might want to consider are:

-Raising children
-Cooking
-Baking
-Gardening
-Housekeeping
-Spiritual teaching
-Sewing
-Crafts
-Decorating
-Frugal living
.....or anything else that has to do with making your home a better place to live!
Make sure you use some pictures! Some of us with ADD become easily distracted unless there are pictures! Make sure you do this by 12:00 AM on August 16th! I will announce the winner of the random drawing at 12:00 PM August 16th.

2. Post a comment on THIS PAGE, and THIS PAGE ONLY. In your comment, say something nice, then copy and paste the URL of your post so I can go check it out. Okay, you don't have to say anything nice, but PLEASE, PLEASE, PLEASE, copy the URL of your post page only, NOT your home page. If you don't know how to enable post pages, just go to your dashboard, then SETTINGS, then ARCHIVING, then ENABLE POST PAGES. That way I don't have to search all over your blog for the contest post. After all, I've got nine kids and don't have time for that kind of nonsense!

3. In your post, please mention that you are posting for this contest and put in a link to my homepage. In case you forgot, it's http://rtheyallyours.blogspot.com .

WANT TO GET YOUR NAME ENTERED
3 MORE TIMES?
Copy this graphic...


...into your homemaking post and make it link to THIS page. If you're not sure how, click HERE for a tutorial.

That's all there is to it! I will simply do a RANDOM DRAWING and the winner will get the random MEXICAN SOUVENIR! You may enter as many times as you would like with different posts. On the day I announce the winner, I will feature her (or his) post and I will also reference my five other favorite posts (if I even get that many entries). Don't worry if yours doesn't get mentioned, because if things go well, I will feature a guest post once a week, so I'm sure your turn will come!

So....go and start blogging! Thank you again, for being here and making my world a better place!

P.S. If my rules are too vague, leave me a comment and I will answer any questions you might have. Unless I'm on the beach in Mexico, then you'll have to wait until I come home.
P.P.S. Okay, I"m back from my trip and this is what I got for you...!
HAPPY BLOGGING!!